Leading
AUDIO-VESTIBULAR services
London Ear Centre, located within the heart of London's renowned medical precinct, offers audiological services of the highest and most up to date standards.
We are an independent, dynamic and forward-thinking multi-disciplinary audio-vestibular service, and with the latest diagnostic and rehabilitative equipment and techniques at the disposal of our expert team of clinical specialists, it is guaranteed that all our patients will benefit from the most accurate and comprehensive level of attention. In the majority of cases, the team will be able to assist with the management if not rehabilitate most ear related problems and advise on the best forms of hearing protection and preservation.
Understanding your
individual needs
The rehabilitation of hearing and balance impairment and the related disorders that arise as a result of them is what we specialise in.
The impact of living with a such impairments can be significant; affecting everything from performance at work to personal relationships. It is for this reason that we aim to fully understand each and every one of our patient's individual needs and tailor a treatment plan to ensure that they can return to enjoying a high quality of life as soon as possible.
The majority of our patients either come through a recommendation or by referral from some of the most well-established specialists in London. We are also able to accept self-referrals. If necessary, we can also arrange for further specialist treatment through our close network of trusted partners.

We are affiliated with all the below governing bodies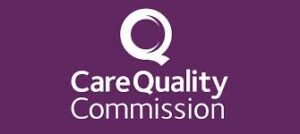 All our clinics operate from CQC regulated sites
We are accredited by all private health insurance providers