Our Multi-Disciplinary Balance Clinic
London Ear Centre's multi-disciplinary balance clinic is designed to provide expert advice and therapy for those suffering from balance disorders. Based at our hearing clinic in Canary Wharf in the heart of London, our balance and audio-vestibular clinic welcomes self-referrals for those with signs of balance impairment, such as frequent lightheadedness, blurred vision, fluctuating hearing loss, tinnitus, motion sickness, and disequilibrium.
The London Ear Centre Balance Clinic
Our balance clinic is one of the only one-stop multi-disciplinary balance clinics available on the private healthcare market in the UK. We're extremely proud to offer a unique, consultant-led balance clinic that acts as a single point of access for all referrals related to balance disorders and other audio-vestibular issues. Our audio-vestibular clinic draws on the expertise and input of multiple specialists to simplify and shorten the care pathway for balance impaired patients, helping you to find a solution faster. Read more about balance and vestibular diagnostics.
The London Ear Centre balance clinic's holistic approach enables the diagnosis of balance disorders to be made earlier in the care cycle, ensuring that you not only benefit from timely intervention and speedy recovery, but also from being cared for by audio-vestibular specialists at the cutting edge of their fields. Book an appointment
What To Expect At A Balance Clinic Appointment
When you book an initial appointment at our balance and audio-vestibular clinic in Canary Wharf, you will receive: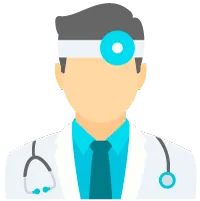 A thorough consultation with an ear, nose and throat specialist

An audio-vestibular evaluation carried out by a consultant audiologist

An assessment from a specialist neuro-physiotherapist
Where deemed appropriate, the following are also included in the package:
Several follow-up sessions of balance rehabilitation
Onward referrals to other specialists where necessary
Please note that our multi-disciplinary balance clinic is only available at our clinic based within London Independent Hospital, and is open to self-referrals.
For further information on this clinic or to book an appointment please click here
Contact us
Find out more about our balance and vestibular rehabilitation services, or book an appointment at our leading multi-disciplinary balance clinic below. Book an appointment Book an appointment
Caring and professional staff, excellent clinic set up, very thorough ear and hearing diagnostics. Excellent service, recommend to all.
Mohammed providing a sterling service! He treated my blocked ears and also gave me additional details to help my TMJ. Excellent doctor and I highly recommend him.
Went for microsuctuon. The doctor was knowledgeable, professional and friendly. Highly recommended.
Great service w. Sunny who was prompt but thorough with the wax removal. Thanks for the service!
Had my balance test done here. Great experience and knowledgeable doctors.
Very friendly and helpful, would recommend